Are you considering updating the walls in your home but stumped on where to start? Wallpaper might be the solution for you! It's a great way to add a bit of texture, pattern, or color to your space. But with so many options out there, it can be overwhelming to choose the right one. Luckily, we have some tips to help guide you towards picking the perfect wallpaper for your home.
Consider the room's purpose
The first step in choosing the perfect wallpaper is to consider the room's purpose. Is it a living room where you will entertain guests, a bedroom where you want to create a serene environment, or a workspace where you need to be productive? Different patterns and colors can evoke different emotions, so it's important to choose accordingly. For example, calming colors and subtle patterns work well in a bedroom, while bold, bright patterns are great in a space meant for socializing.
Take note of the room's lighting
Lighting can drastically impact how a wallpaper looks in a room. It's important to take note of how much natural light the room gets throughout the day and what type of light fixtures you have installed. If the room is dark, you may want to choose a wallpaper with brighter colors or a lighter pattern to add some lightness to the space.
Sample the wallpaper
Before you commit to purchasing a roll of wallpaper, always sample! Wallpaper can look very different once installed and you want to make sure you're happy with how it looks in the room. Avoid making a costly mistake by purchasing a small amount of the wallpaper you're considering and hang it up in the room for a few days to observe how it makes you feel.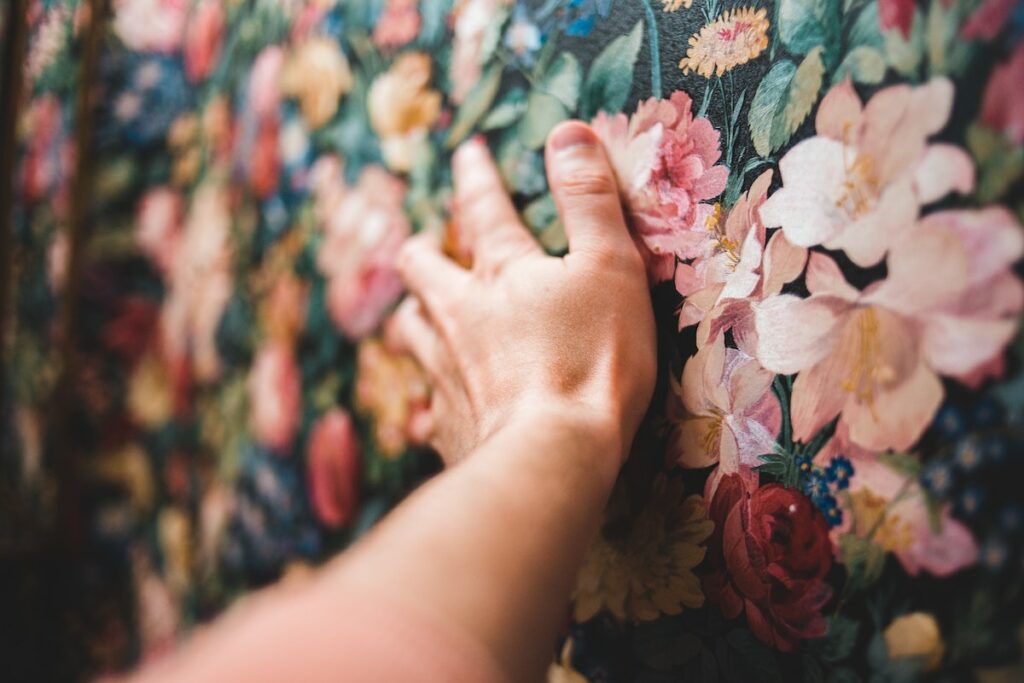 Choose the right pattern
Patterned wallpaper can be a great addition to any space, but it's important to choose the right size and design. Larger patterns work well in larger rooms, while smaller patterns are more suitable for smaller spaces. Busy patterns can make a room feel cluttered, whereas simpler designs can make a smaller room feel larger.
Consider the maintenance
When choosing a wallpaper, consider the amount of maintenance it will require. Some wallpapers are more prone to dirt and fingerprints, so it's important to choose a material that's easy to clean. Vinyl, for example, is easy to wipe down if you have kids or pets in the home.
When it comes to picking the perfect wallpaper, there are many factors to consider. From the room's purpose to the pattern, lighting, and maintenance, each element plays a crucial role in your decision-making process. Take your time, sample various options, and don't be afraid to ask for suggestions from friends and family. Remember