Lately, there has been a new home decor trend that is taking the interior design world by storm: the coastal grandmother trend. This trend is all about embracing a coastal and vintage aesthetic that is reminiscent of a grandmother's beach house. Think wicker furniture, ocean-inspired decor, and vintage finds. In this blog post, we'll dive deeper into what the coastal grandmother trend is all about and share tips on how to incorporate it into your home.
What is the Coastal Grandmother Trend?
The Coastal Grandmother trend is all about bringing the relaxed and soothing vibe of coastal living into your home coupled with a vintage, old-school look inspired by grandma's beach house. This trend combines elements of coastal decor such as muted blues, greens, and grays with vintage items such as antique mirrors, damask curtains, and wicker furniture. The resulting look is a timeless, stylish, and calming atmosphere that will make you feel like you are on vacation every day.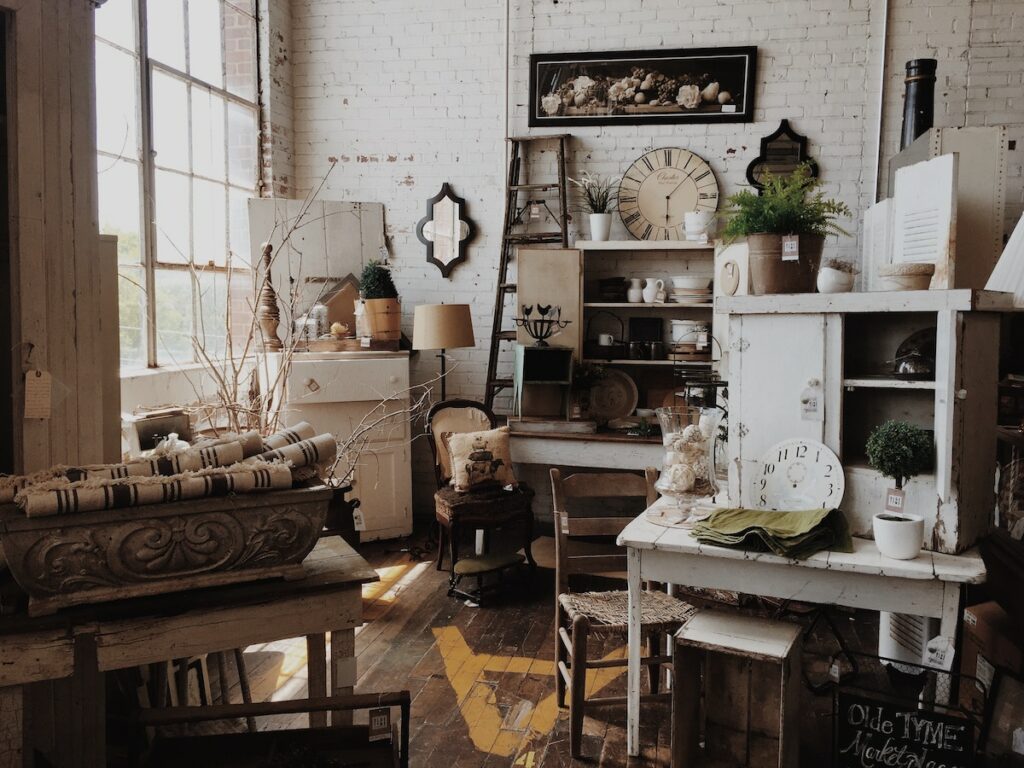 How to Incorporate the Coastal Grandmother Trend into Your Home
The easiest way to incorporate the Coastal Grandmother trend into your home is to use natural materials such as wicker baskets, rattan chairs, and woven area rugs. Use decor elements such as seashells, corals, and driftwood to create a beachy vibe that makes your space look relaxed and inviting. You can also mix vintage and antique pieces with coastal-inspired accents to achieve a unique look that speaks to your personal style. Finally, don't be afraid to play around with different color schemes, such as nautical blues and whites, subdued greens and grays, or even soft pinks and yellows paired with sandy neutrals.
Unique Ways to Embrace the Coastal Grandmother Trend
Want to take the Coastal Grandmother trend up a notch? Here are a few creative ways to incorporate this trend into your home:
Mix and match different patterns: combine vintage-inspired stripes and florals with coastal imagery such as wave prints or starfish patterns.
Create a coastal-themed gallery wall: make a wall a focal point by showcasing a collection of beach-themed prints, vintage seascapes, or even shell collages.
Bring the outdoors inside: use natural elements like driftwood or coral to decorate a mantel or coffee table.
Add vintage charm: scour flea markets and online marketplaces for vintage finds such as antique mirrors or old school maps.
What Furniture Pieces Work Best for the Coastal Grandmother Trend
When it comes to furniture, the Coastal Grandmother trend is all about using natural materials that are durable and easy to care for. Wicker and rattan furniture, such as armchairs, coffee tables, and bookshelves are perfect for this look, adding texture and warmth to your space. Worn, vintage pieces, such as shabby chic dressers, old wooden chests, and faded rugs, add character and style to any room.
The Coastal Grandmother trend is a great way to infuse your home with a timeless and soothing beach-inspired look. Combining vintage finds with coastal touches such as wicker furniture and natural materials is a great way to create a space that feels inviting and unique. Whether you want to go all-in with a coastal grandmother-inspired decor or simply incorporate a few key pieces, this trend is a great way to give your home a fresh new look.